I'd hoped to finish Double Trouble before taking a break from the serial, but it doesn't look like that will happen. So rather than let the quality suffer I'm going to take a break from Double Trouble and start it back in January. In the mean time…
Throwaway, my contemporary short story, will be released to the general public on November 28th.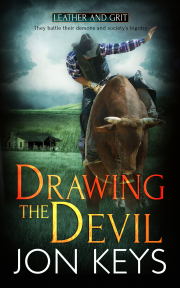 On December 19th Drawing the Devil will be re-released after a major rewrite with Pride Publishing. It is also now volume 1 of a five book western series.
Also, a little further out, I have a new novella set for release in March of 2018 titled Construction and is a contemporary M/M release.